Welcome to the Lawrence County Humane Society Animal Shelter

The Open Arms Animal Shelter now has a new "Adoption Application", you may download the Adoption Application in a PDF version by click here.

Shelter Policy on reclaiming an animal from Open Arms Animal Shelter.
According to Kentucky State Law:
All animals are to he held five days as a stray unless aggressive or have a medical condition that a veterinarian deems untreatable and the animal is suffering.
The following is the Lawrence County Humane Society policy on reclaiming an animal that has been brought in as a stray by the warden.
All animals when brought in get immediately vaccinated and wormed at a charge of $25.00
There is a $10.00 a day reclaim fee up to five days. After the 5 days the animal is the legal property of the animal shelter.
After five days the owner will be responsible for the reclaim fee for as long as the animal was at the shelter, the animal will need to be spayed or neutered,
and will have to be fully vetted before released to the owner. All charges will be at the owners expense.
All this can be avoided if a collar with a rabies tag is on the animal. And if the owner has written his phone number on the collar.
258.215 Seizure, impounding, and destruction of dog lacking rabies tag or other identification; holding period before destruction; notice to owner; reclamation of dog, cat, or ferret; fees; quarantine; exemption of hunting dog
(1) Peace officers or animal control officers shall seize and impound any dog which does not bear a valid rabies tag or other legible identification which is found running at large. Any dog which an officer or animal control officer seizes shall be impounded in the designated animal shelter of the county and confined in a humane manner. If, after a reasonable effort, the seizure of an unrestrained dog cannot be made, or the dog presents a hazard to public safety or property or has an injury or physical condition which causes the dog to suffer, the animal control officer or peace officer may immediately destroy the dog by the most reasonable and humane means then available.
(2) (a) Impounded dogs shall be kept for not less than five (5) days, unless reclaimed by their owners. Dogs not reclaimed and those not placed in suitable new homes may be humanely euthanized after the five (5) day holding period, unless the dog has an injury or physical condition which causes it to suffer. In those cases the animal shelter may immediately euthanize the dog, and if a human being has been bitten by the dog, the dog shall be tested for rabies.
(b) If an owner is identified, the impounding agency shall immediately notify the owner of the impoundment by the most expedient means available.
(c) Any animal shelter, public or private, which takes in stray animals and does not have regular hours for public access, shall post semimonthly either in a local newspaper or the newspaper with the highest circulation in the county, the shelter location, hours of operation, the period that impounded animals shall be held, and a contact number.
(3) Upon reclaiming an impounded dog, cat, or ferret, the owner shall show proof of a valid rabies vaccination. If proof of the vaccination cannot be provided, the owner shall purchase a vaccination voucher from the animal shelter. The voucher shall be valid for ten (10) days from the date of issuance and shall be used in the prescribed time period. The animal shelter shall reimburse the veterinarian for the amount of the voucher upon presentation to the shelter by the administering veterinarian.
(4) The owner of an impounded animal is responsible for all fees associated with the impoundment of the animal. If the owner can be identified, the fees are due even if the owner does not reclaim the animal.
The Open Arms Animal Shelter has a reclaim fee of $10.00 dollars per day starting
with the day the animal is brought in. All animals are vaccinated and wormed when they come in. Those costs will Need to be paid when the animal is reclaimed. On
the fifth day the animal becomes the Legal property of the animal shelter and
will have to be adopted back which means it will have to be spayed and or neutered plus any other expenses will need to be paid that have occurred.
Humphrey's House
Humphrey was the shelter dog for about 6 years until he passed away.

Wilson's House
Wilson was the first cat to come into the shelter 20 years ago when it opened.

Please make LC Humane Society your payroll deduction organization with United Way or Combined Federal Campaign.
For United Way write in Lawrence County Humane Society (Louisa, KY); for Combined Federal Campaign put #77458. Thank You!

LCHS Animal Shelter Newsletter



More Pet Resources and other Pet Information
Pet Health Insurance - complete with an interactive quiz to help determine whether or not to consider insuring your pet
Dog Food - Wet vs. Dry? What features matter most? This guide even has a Dangerous Foods infographic to show what may occur when your dog eats one of the top 10 most "dangerous" foods
Cat Food - Dr. Ken Tudor, expert in pet nutrition, has filmed several short videos all about selecting the best food for your feline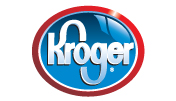 Join the Kroger Community Rewards Program by clicking the link above and registering for and account.
The Lawrence County Animal Shelter new NPO number for the Kroger Community Rewards Program
is 93662
TO USE THE KROGER COMMUNITY REWARDS PROGRAM:
Simply encourage your members to register online at krogercommunityrewards.com

Be sure to have your Kroger Plus card handy and register your card with your organization after you sign up.

If a member does not yet have a Kroger Plus card, please let them know that they are available at the customer service desk at any Kroger.

Click on Sign In/Register

Most participants are new online customers, so they must click on SIGN UP TODAY in the 'New Customer?' box.

Sign up for a Kroger Rewards Account by entering zip code, clicking on favorite store, entering your email address and creating a password, agreeing to the terms and conditions

You will then get a message to check your email inbox and click on the link within the body of the email.

Click on My Account and use your email address and password to proceed to the next step.

Click on Edit Kroger Community Rewards information and input your Kroger Plus card number.

Update or confirm your information.

Enter NPO number or name of organization, select organization from list and click on confirm.

To verify you are enrolled correctly, you will see your organization's name on the right side of your information page.

REMEMBER, purchases will not count for your group until after your member(s) register their card(s).

Do you use your phone number at the register? Call 800-576-4377, select option 4 to get your Kroger Plus card number.

Members must swipe their registered Kroger Plus card or use the phone number that is related to their registered Kroger Plus card when shopping for each purchase to count.

Please adopt a shelter pet. We have many dogs, puppies, cats and kittens that need loving
forever homes.

Our adoption fee includes the spay or neuter, vaccinations, rabies (if old enough), bordetella, worming and in the case with cats, a pain shot. Our animals have been handled on a daily basis and are ready for a new home. Please come and spend some time with them.

The Lawrence County Humane Society is experiencing large bills this month and needs everyone's help to get through this tough time. We are here for the animals and for the Community. Please help if you can by sending a donation to the Lawrence Co Humane Society or by sponsoring the payment of one of our monthly bills. Every little bit helps.
The Lawrence County Humane Society Animal Shelter owned and operated by The Lawrence County Humane Society. Established 1995 for the purpose of preventing cruelty to animals, relieving suffering among animals, and extending humane education.
Use the Internet and Support the Lawrence County Humane Society Animal Shelter
If you use the internet to do searches, please use
www.GoodSearch.com
instead of the other search engines. For every search done, we will get a penny. And those pennies can add up! Just type in "Lawrence County Humane Society (Louisa, KY)" in the block that says "Who do you GoodSearch for?" and then click "Verify". Then start searching.
Also, if you do internet shopping please use
www.GoodShop.com
. This is a collaboration of hundreds of merchants who will give us a percentage of all your purchases if you shop through the GoodShop.com site to one of their participating merchants. Just click on the store's logo and then shop as you normally would! You get the exact same prices and service as if you went directly to the store's website.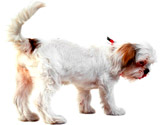 Lawrence County Kentucky Warden - Jessica Perry - 606-624-5070
Please call the Lawrence County Warden or the Lawrence County Judge Executives office with all stray animal complaints.

Last Updated:
Nov 5, 2021
Design By:
Allen Kelly © All Rights Reserved, 2005-2021